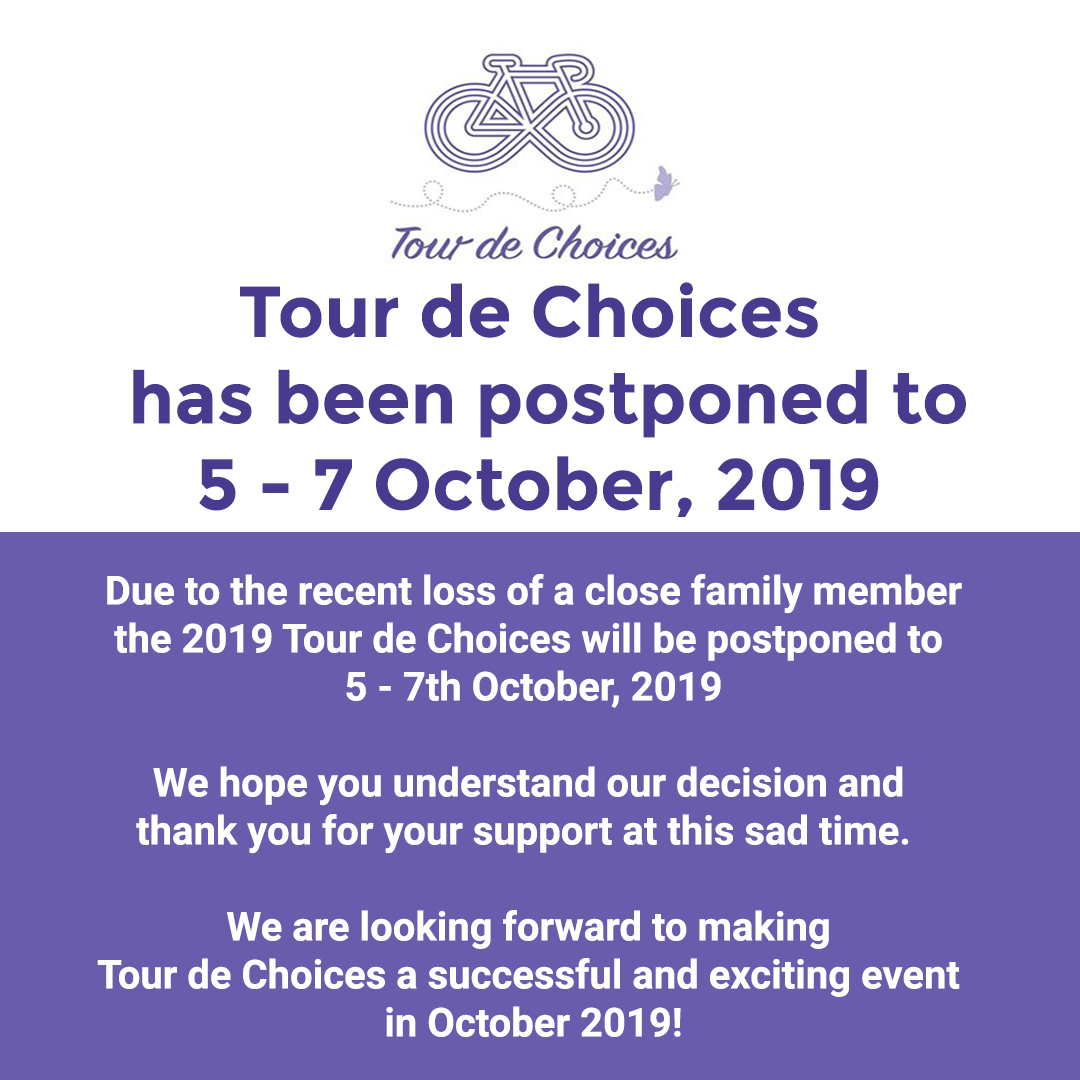 Dear TdC Riders and Supporters,
It is with a heavy heart and much consideration that we advise that due to the recent loss of a close family member, we will be postponing the 2019 Tour de Choices from May to the October long weekend (5-7th Oct).
The postponement will give some personal time to grieve and reflect and will enable us to invest the energy and attention needed to make the Tour De Choices Ride the event we envisage it to be.
We hope you understand our decision and we look forward to your continued support as we move forward.
If you would like to discuss anything please feel free to contact us!
Thank you for your support at this sad time.  We are looking forward to making Tour de Choices a successful and exciting event!